---
Art-making honors life by giving certain parts focus, study, and thought. The embedding of these elements in an artwork transforms the artist and the viewer. A little bit of the artist's soul shines through.
---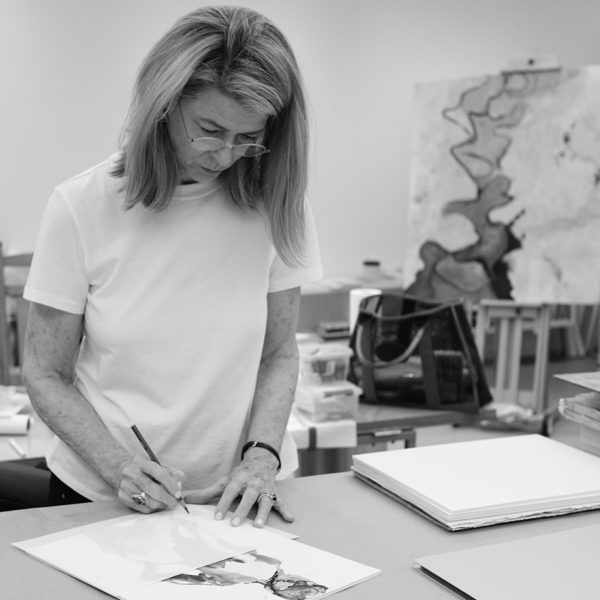 Dana Nearburg
Artist Biography
Dana began her formal artistic training at age sixteen with Ann Cushing Gantz. She studied art history at Smith College and life drawing at the University of Texas. Dana employed her artistic interests through the study and practice of architecture. Graduating from tThe University of Texas School of Architecture with a Masters in Architecture. She studied watercolor with Carol Vystricil Scott. At SMU, she studied oil painting with Mary Vernon , and printmaking with Larry Scholder. She presently studies figure drawing with the remarkable Ellen Soderquist.
Dana Is a signature member of the Southwest Watercolor Society. She received the Juror's Award at an SWS show.
I am fascinated by line. Line can turn and squiggle and become a myriad of things: a human, a river, a tree, a cloud. straight and rectilinear , a line becomes a building a door, a box, a map a city. Connected to its tail, a line becomes a circle, the beginning and ending, a cycle, the eloquence of a very simple line accomplishes so much.
Want to see more?
Contact me at [email protected]